DO YOU NEED A SECOND CHANCE?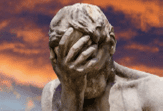 FREE CRIMINAL CONVICTION ANNULMENT CLINIC
Every Tuesday evening through April 24th 5:30p.m.—8:00p.m.
Walk in to meet with one of our lawyers
or call ahead to schedule your evaluation and consultation.
No appointment necessary
Second Chance NH is a project of the Brennan Lenehan law firm, designed to provide affordable legal advice to help you avoid the consequences of a criminal conviction. New Hampshire law provides several methods to expunge or minimize the effect of a criminal record on the rest of your life.
We will provide an evaluation, consultation and advice about annulment and expungement of New Hampshire criminal convictions.

85 Brook Street, Manchester Phone: (603) 734-5461
www.brennanlenehan.com
Second Chance NH is a project of the law firm Brennan Lenehan Iacopino and Hickey. The legal services to be provided at the clinics are in the nature of limited representation and all participants will be required to sign a limited representation consent form. This advertisement approved by Michael J Iacopino.