Manchester DWI Attorney
Individualized Service. Aggressive Advocacy.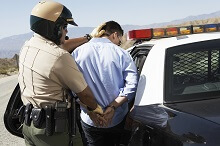 You might be hoping that DWIs are viewed less seriously because they are fairly common charges. Unfortunately, that hope is misplaced. New Hampshire fiercely prosecutes DWIs and, if convicted, you could be facing steep fines and penalties. If this is your second or third DWI, the penalties only compound in amount and severity.
Protect yourself from overzealous prosecution with a criminal defense firm that has been around for more than 40 years. Brennan Lenehan Iacopino & Hickey proudly serves clients from all walks of life throughout the State of New Hampshire.
Our DWI attorneys in Manchester, NH provide representation that is personalized to your needs and thoroughly prepared. We explore every avenue available to you and work to reach the best possible outcome. While we cannot guarantee a specific result, our experienced Manchester DWI lawyers can go the extra mile on your behalf.
What Constitutes a DWI Offense?
You can be arrested for a DWI if your blood alcohol content is.08 percent or above. If you are a commercial driver, the BAC limit is .04 percent, and if you are under 21, the BAC limit is .02 percent.
Penalties for a first-offense DWI (over 21) include the following:
Fines between $500 and $1,200
Mandatory license suspension of nine months up to two years
Screening assessment within 14 days of conviction
Completion of a state-approved DWI course
Potential installation of an ignition interlock device
Although the minimum mandatory license suspension is nine months, the driver can petition for license reinstatement after 90 days in some cases.
Can I Refuse a Breath or Blood Test?
Refusal of a test means automatic license suspension and the likelihood that your refusal will be used against you in court to attempt to prove your guilt. Our attorneys can work with you to try to get your license reinstated and help inform you of your best options.
Contact Our DWI Lawyers in Manchester, NH
Our team of DWI attorneys puts decades of experience to work on your behalf in order to resolve your case as quickly and efficiently as possible. We have established a reputation as talented advocates and will put significant time and resources towards your case.